TESTIMONIALS
What our customers say
Read what our customers have to say about us.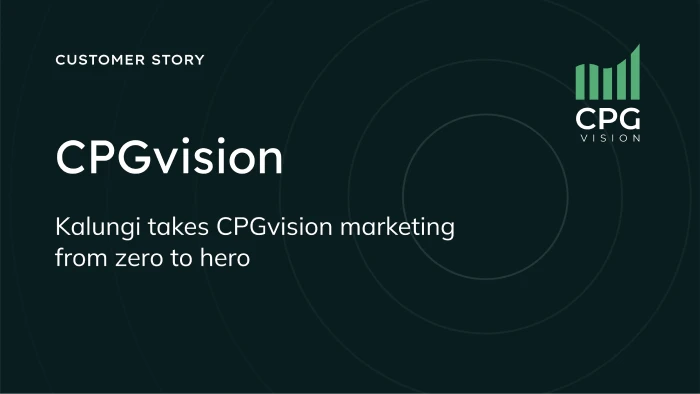 PSignite is the company behind CPGvision, a software company that offers a fully integrated Revenue Growth Management suite with Trade Promotion Management at its core to manage and optimize trade spending and maximize profitable revenue growth. As TPM experts, they needed a SaaS expert to market their expertise to their world. And that's when Kalungi stepped in.
READ THE FULL TESTIMONIAL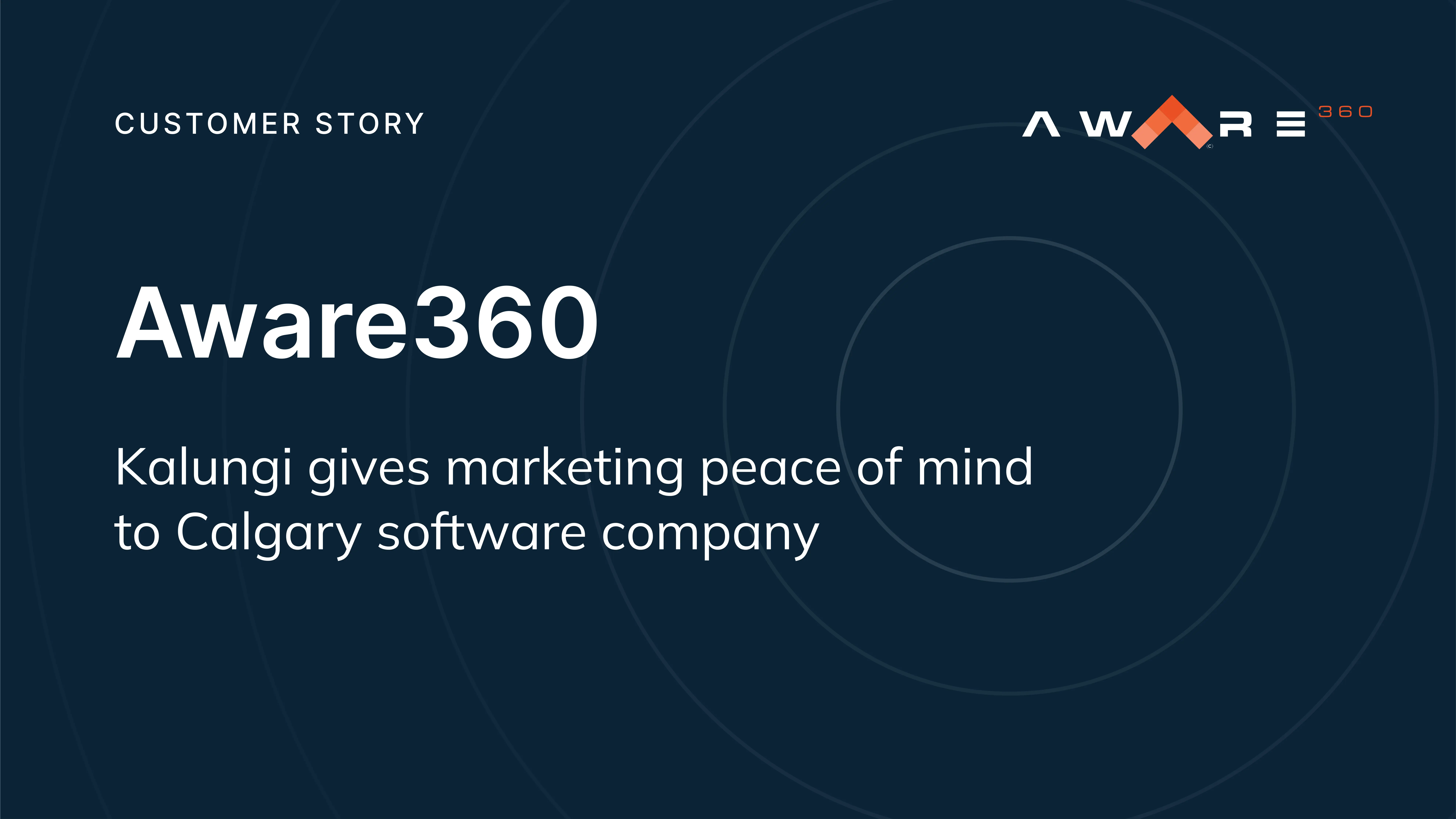 Aware360, a leading software company based in Calgary, provides the technology and response network needed to keep lone and at-risk workers safe.
Like many small businesses, Aware360 lacked a cohesive go-to-market strategy. A full engagement with Kalungi was the right choice for them.
READ THE FULL TESTIMONIAL
Zippity is the only operating system built exclusively for mobile automotive service companies. So, when it came time to market their software solution, it's not surprising Zippity went with a well-oiled machine.

Kalungi.
READ THE FULL TESTIMONIAL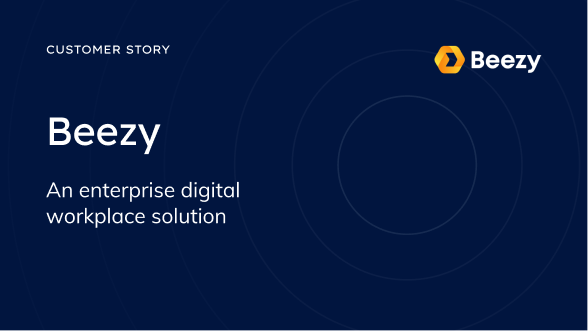 Beezy finds marketing is easy with Kalungi
Headquartered in Barcelona, Spain, Beezy had everything they needed to launch their unique platform—innovative product development, a global sales team, great customer support, dedicated HR and finance staff, and more.
Everything that is except marketing. That's where Kalungi stepped in.
READ THE FULL TESTIMONIAL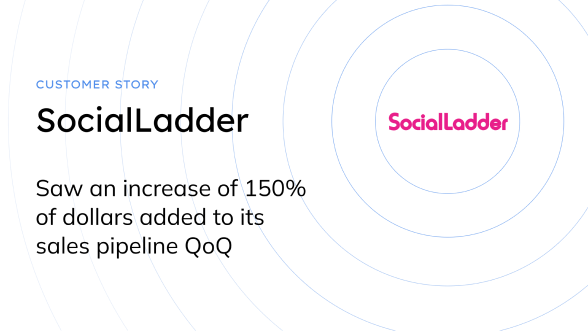 SocialLadder watches marketing channels climb with Kalungi
Over the years, SocialLadder developed on their own a strong internal marketing function. Their well-oiled marketing engine brought early success and allowed the company to scale fast, doubling ARR year after year. However, the company wanted to take it a step further and increase their marketing efforts to support higher growth goals.
After trying on their own, outbound, paid, and organic campaigns were not producing the desired results. Thus, the company looked for a resource with experience to help them scale these different channels.
READ THE FULL TESTIMONIAL
DataGuard had the innovative product, industry expertise, support, and finances to launch their unique solution successfully—everything except marketing. With multiple people juggling roles and no dedicated team to drive awareness and bring in high-quality leads, they lacked a strategy and the structured marketing function they needed to drive growth and meet their goals.
READ THE FULL TESTIMONIAL
"You were pushing us to think differently."
Combining VoiceFriend and CareMerge presented a unique challenge, requiring a seamless combination of positioning and messaging that captured both offerings while maintaining a strict focus on their ideal customer profile (ICP). Kalungi's experience in B2B SaaS go-to-market strategy and the leadership they provided made that goal achievable.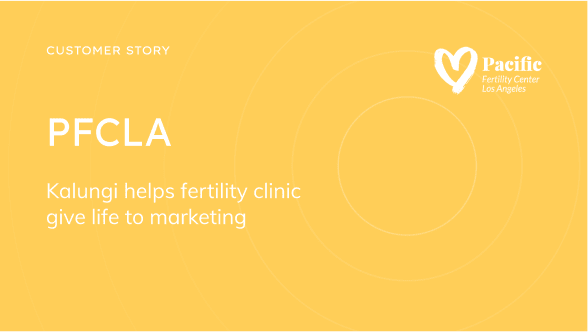 Kalungi helps fertility clinic give life to marketing
PFCLA (Pacific Fertility Clinic of Los Angeles) and its sister agency Hatch are two of the premier facilities of their kind in the country, if not the world. As an IVF center and egg donation/surrogate agency, they have helped nearly 14,000 intended parents bring children into loving homes.
READ THE FULL TESTIMONIAL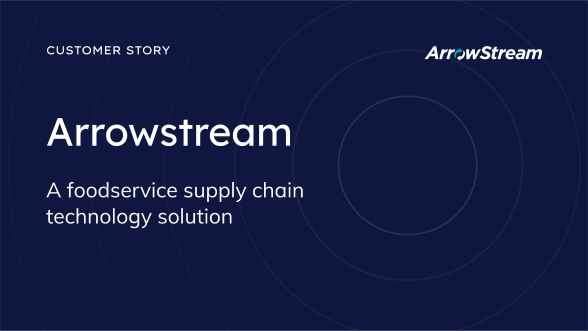 Foodservice supply chain software company turns to Kalungi to increase marketing inventory
As the only end-to-end supply chain software solution for the foodservice industry, ArrowStream knows how important it is to have product and inventory where you need it and when.

But when it came to their own company, their marketing "inventory" was lagging behind their product development. Put another way, there was a gap in their own marketing supply chain.
READ THE FULL TESTIMONIAL
Kalungi kickstarts UI-licious's marketing strategy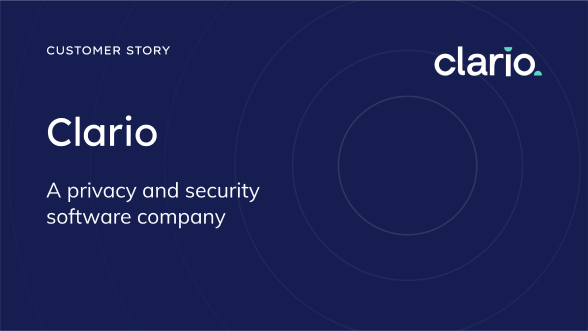 Clario Turns to Kalungi to Jumpstart Their B2B SaaS Marketing
How does a ready-to-scale B2B SaaS company take the next step without a well-defined roadmap of how to do so

That was the challenge facing Matt Redlon, President and CEO of Clario, a data and machine-learning solution that helps retail companies improve the efficiency and effectiveness of their marketing efforts.

"We interviewed several digital agencies with a great deal of experience in bringing retail and commercial packaged goods to market," said Mr. Redlon. "But no one had the depth of experience in the software-as-a-service and product marketing categories we needed."

Until they met the team at Kalungi.
READ THE FULL TESTIMONIAL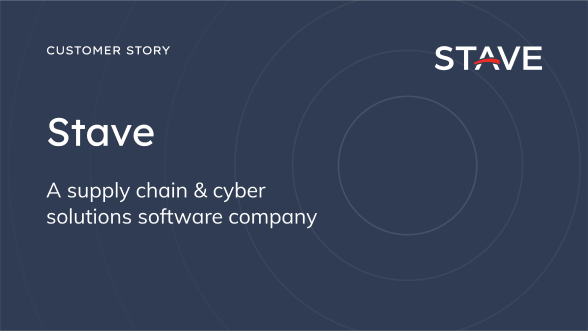 Stave Turns Marketing Chaos to Discipline With a SaaS CMO
"Absolutely chaotic."

That's the term Greg Clock used to describe the marketing efforts he found at Stave when he became the company's CEO.

Stave provides procurement, asset management, and cybersecurity products for the ServiceNow network, the largest cloud-based business app company in the world. Mr. Clock came from ServiceNow to help take Stave to the next level.

Here's how he relied on a fractional CMO to bring control to the chaos.
READ THE FULL TESTIMONIAL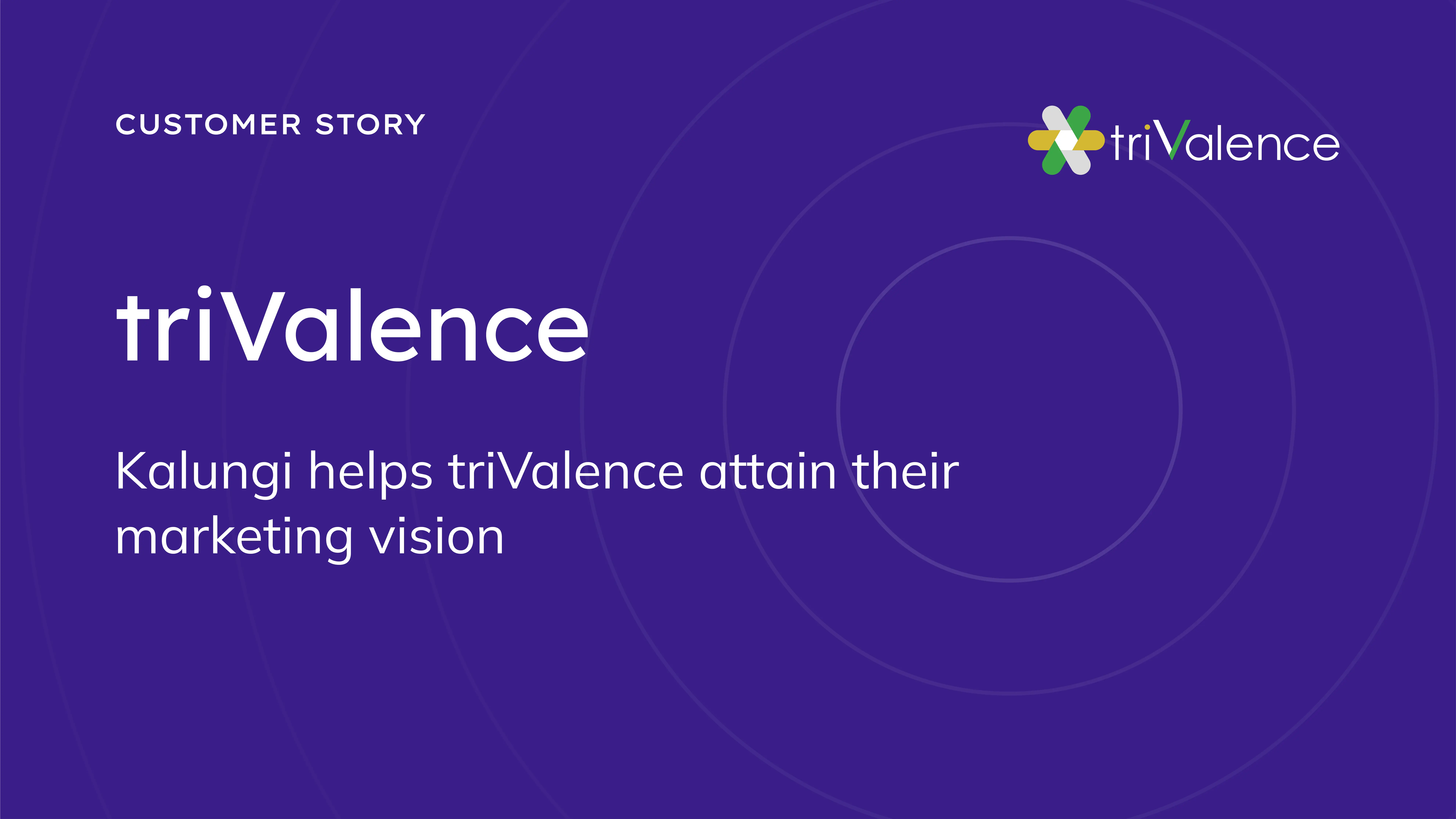 Healthcare supply procurement and payment platform triValence had the product and the marketing team to ramp up growth, but needed the industry expert guidance to get them on the right track. A coaching engagement with Kalungi was a perfect fit.
READ THE FULL TESTIMONIAL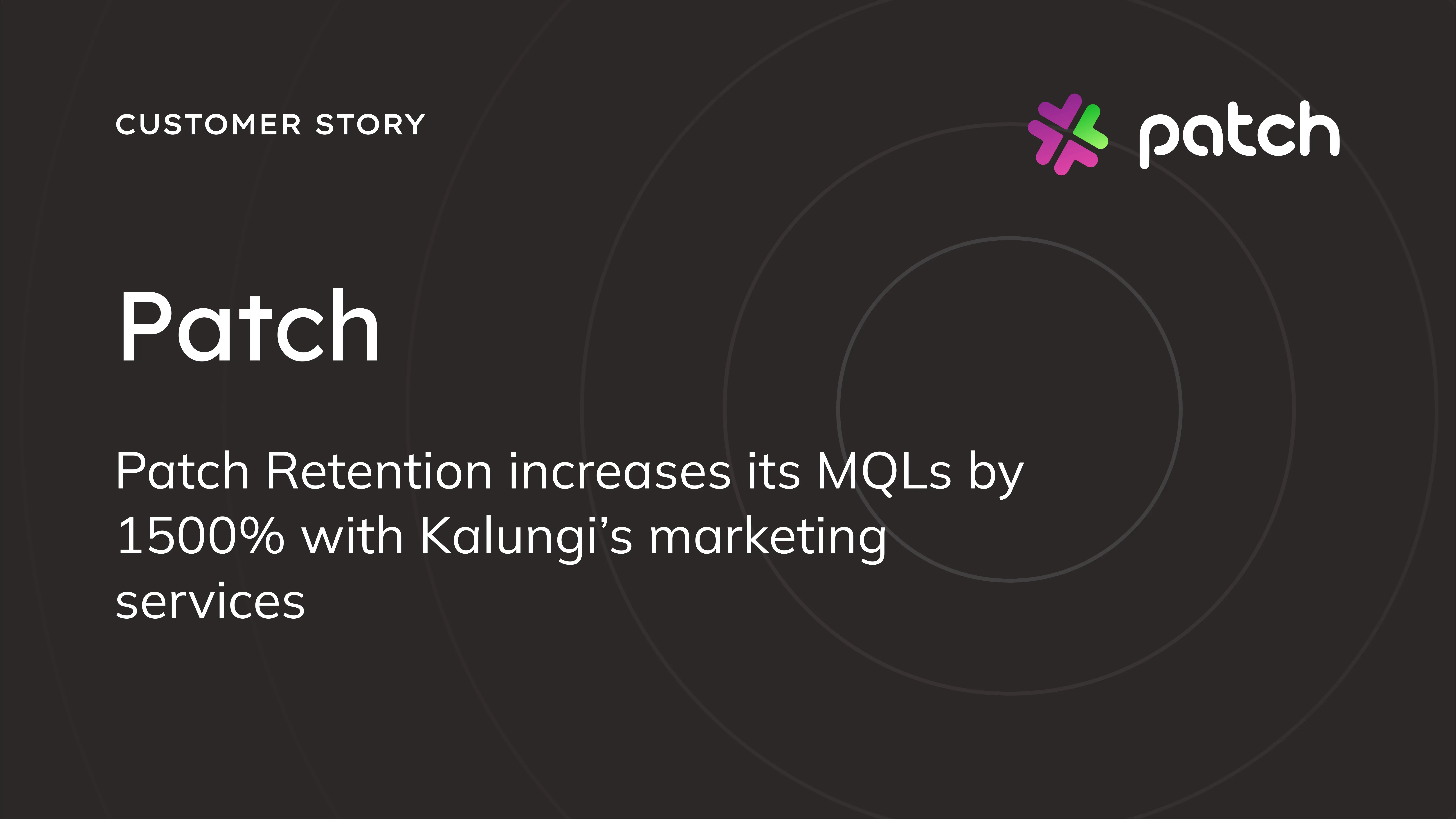 "Sales without marketing assistance is really tough. You spend a lot of wheels and waste a lot of money."

That's one of the lessons learned by Jon Parrish, CEO of Patch, a Utah-based customer retention software company. Another lesson learned is that Kalungi can help provide all the marketing assistance a B2B SaaS company needs.
READ THE FULL TESTIMONIAL
"Day one, we got a 15-person team that was our team—we were one team."
iControl's unique B2B payments solutions for the food & beverage industry gave them the potential for serious growth—Kalungi brought the full-service marketing support to make it happen.
Ascend Software turns to Kalungi to build a sophisticated marketing engine from nothing
"I'm not kidding. We had nothing."

So said Rob Southern, President, and CEO of Ascend Software, when describing his marketing department.

"We had no real search engine optimization, no tools, no program that we were executing on regularly for lead and demand generation, prospect nurturing, qualifying leads, or account-based marketing. Not only that, but our brand was many years outdated, and our positioning and messaging were not focused."

At 20 years old, Ascend had been quite successful without marketing. A channel partnership produced a lot of new business for its accounts payable software. But, with new investor funding, Rob knew they'd have to do more.

Which is why he called on the team at Kalungi.
READ THE FULL TESTIMONIAL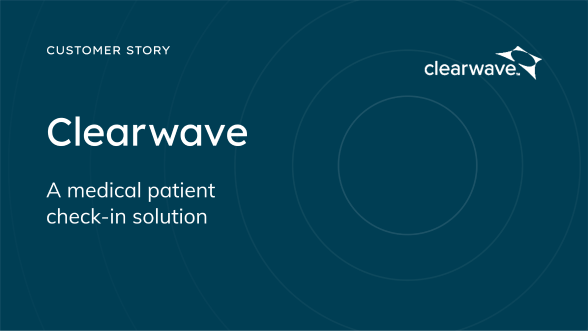 Clearwave and Kalungi team up in 2019
From hospitals and health systems to specialty practices, Clearwave's electronic check-in kiosks have revolutionized patient check-in processes since 2004.

But, when the company received an investment from Frontier Capital in 2019, Clearwave knew it needed to scale its marketing team quickly.

"We needed to make this investment. We had such a nascent marketing effort and as I look to where we land today, it's a huge win," said Mike Lamb, CEO of Clearwave.
READ THE FULL TESTIMONIAL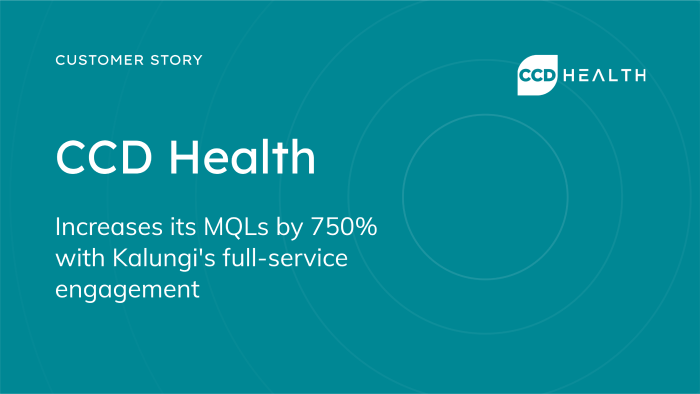 CCD Health increases its MQLs by 750% with Kalungi's full-service engagement
As a nearshore B2B healthcare support service firm, they had the leadership, vision and talent to provide world-class patient care for their clients. Whatever their healthcare customers need, CCD Health provides.

But when Carlos and the CCD Health team wanted to invest in their growth, they knew they needed marketing leadership and tactical execution for long-term success. This is where Kalungi's expertise came into play.
READ THE FULL TESTIMONIAL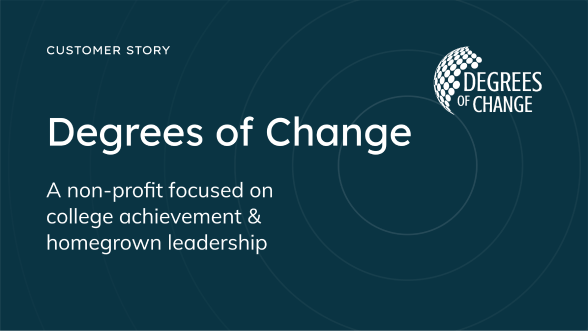 Not-for-profit gets the most out of their marketing dollars with Kalungi
As with most change, it happens by degrees, not overnight. Though with the right guidance, some changes can happen quicker than others. That holds true for educational pursuits and marketing excellence.

Degrees of Change is a not-for-profit organization dedicated to helping diverse, under-represented homegrown leaders succeed in college and use their degrees to build more vibrant and equitable communities.

This unique engagement matches a cutting-edge marketing approach with not-for-profit desire to be sustainability-focused rather than revenue-focused. While their goals are lofty, their operating budget—as with most not-for-profits—is not. Which is how they came to work with Kalungi to stretch their marketing dollars.
READ THE FULL TESTIMONIAL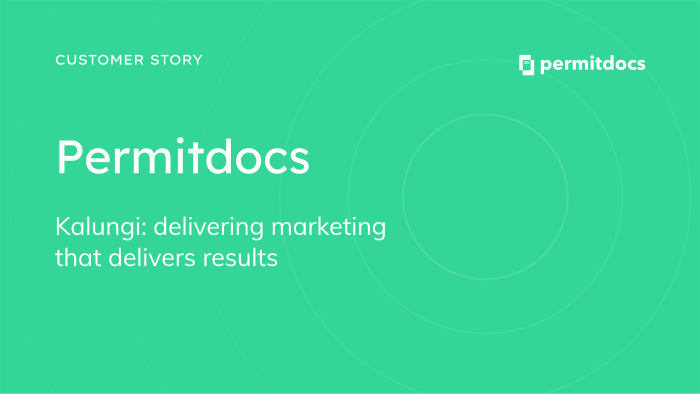 So begins the PermitDocs and Kalungi story
PermitDocs: the one platform that does it all

PermitDocs is a software platform that gives architecture, construction, engineering, and real estate professionals quick access to property information and zoning codes. In short, everything they need for land use and development all in one place.

"For industry professionals working in a county like San Diego," Sigalit explained, "there are 21 different municipalities they have to go through for zoning and code information. They either have to call city hall, go to municipal sites, contact other professionals, or rummage through hundreds of websites. With PermitDocs, it can all be done in one platform."
READ THE FULL TESTIMONIAL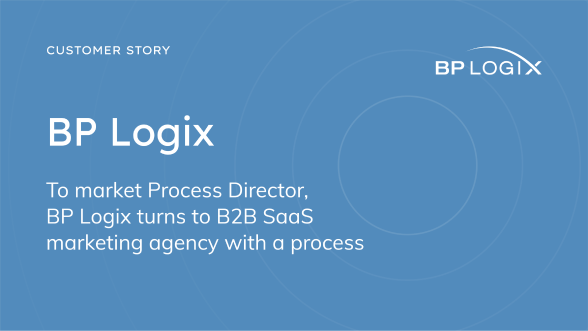 To market Process Director, BP Logix turns to B2B SaaS marketing agency with a process
BP Logix is well-known for providing a process and workflow platform for the higher-education market. So, it came as no surprise that when looking for marketing help for their B2B SaaS-based company, they sought an agency that had a proven process in place.

"With our recent shift to targeting the higher-ed vertical," said new CEO Girish Pashilkar, "we felt we needed a marketing expert that had been there and done that, particularly in the context of software."

Enter, Kalungi, the world's first B2B SaaS marketing-as-a-service provider.

With a proven process in place, Kalungi excels at helping recently funded SaaS companies define their market position and messaging to rapidly scale and achieve annual recurring revenue growth.
READ THE FULL TESTIMONIAL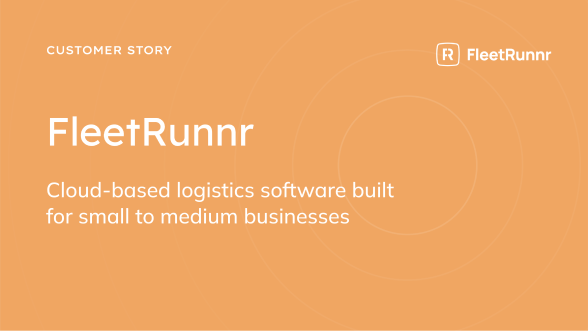 FleetRunnr finds its global brand with Kalungi's holistic approach to marketing
"We realized you shouldn't have to choose between hiring an in-house team and outsourcing our marketing, so we went with Kalungi."
FleetRunnr's software allows logistics companies to effortlessly manage their whole fleet—from first mile to last mile. After working with a few select customers to drive product development, the FleetRunnr team knew it was time to grow their marketing function and expand into the North America market.
READ THE FULL TESTIMONIAL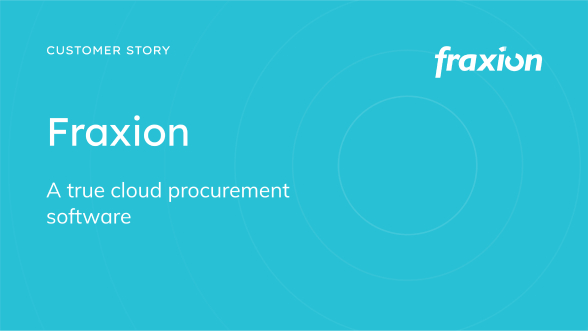 Fraxion Solves Marketing Challenges With a Fractional CMO
You're a new CEO. And you're faced with two daunting tasks: merging two organizations with completely different cultures and navigating the challenges of introducing a new product and brand to market.

What would you do?

For Stanton Jandrell, CEO of Fraxion, the answer was obvious. Enlist someone who had successfully walked this path before. Someone who had helped B2B SaaS companies scale to the $20-$30 million level of annual recurring revenue.

That someone? Kalungi and it's SaaS CMO Service.
READ THE FULL TESTIMONIAL