The complete SaaS content marketing playbook
Build a strong content strategy that drives brand awareness, nurtures leads, and ultimately boosts revenue with our complete guide to B2B SaaS content marketing. Here you'll find the resources and templates you need to craft compelling, persuasive, conversion-driven content.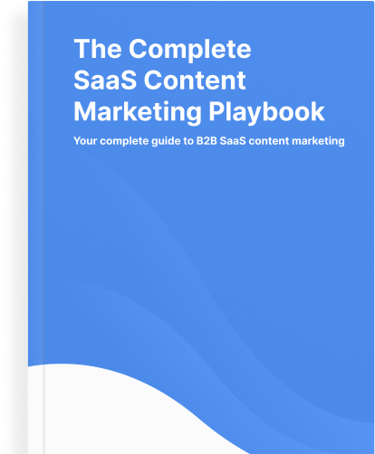 WHAT'S INSIDE
Take your content to the next level

Proven tips & best practices
For high-quality content that converts
Gain insights into all of our content tips and best practices we've proven with our SaaS clients.

Step-by-step strategy & execution
Know exactly what to do and how to do it
Get everything you need to build a solid content strategy and execute on it.

Exclusive content templates
To build content at scale
Access 12 comprehensive and ready-to-use content templates that we've tested.
12 ready-to-use content templates
Get access to our collection of 12 tried-and-tested templates we've built after working with dozens of SaaS companies.
SaaS Content Playbook
Messaging & Positioning
Brand Voice & Brand Tone
Content & SEO Mastersheet
Marketing Funnel & Content
Content Audit
Content Performance Dashboard
One-Pagers
Testimonials
Case Studies
Competitor Research
Lead Magnet Kick-Off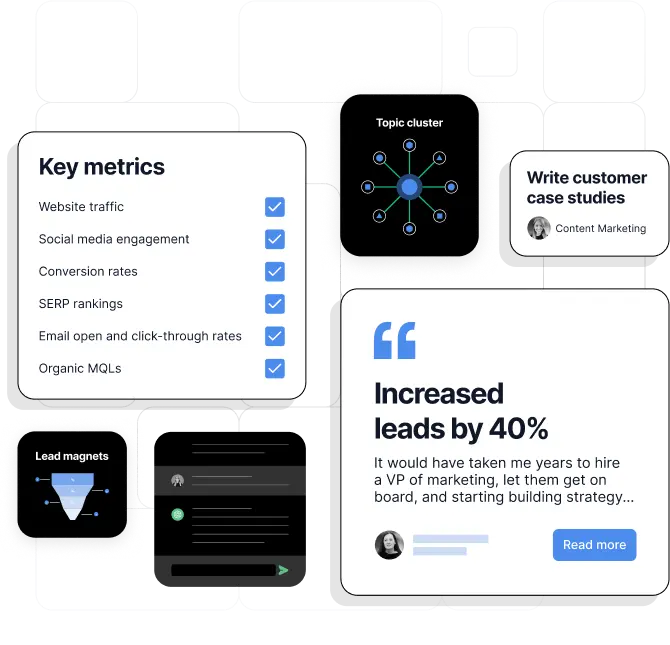 More content resources you might be interested in
Content promotion & distribution