An enterprise accounts payable automation solution
At 20 years old, Ascend had found a small beachhead without marketing. A channel partnership produced some new business for its accounts payable software—But, with new investor funding and high growth goals, Rob knew they'd have to do more.
Full (Inbound & outbound)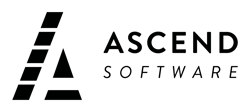 Search engine optimization
WHAT ASCEND HAD TO SAY
Don't just take our word for it
"I've encouraged a number of other companies to work with Kalungi. We had nothing (before) and have built something that's great – a sophisticated marketing engine. I had high confidence Kalungi could do that and didn't have to worry about it. That was a huge load off me."
"If I had come in and there wasn't any of the foundation that Kalungi had built, there's no way I would be close to creating a lot of demand as quickly as I am. If I was the true first marketing hire without the foundation Kalungi built, I would be another six months away from launching anything. Kalungi got the flywheel going before I got hired—and I'm able to do my job, be successful, and really take a shot early."
"I'm not kidding. We had nothing."
So said Rob Southern, President, and CEO of Ascend Software, when describing his marketing department.
"We had no real search engine optimization, no tools, no program that we were executing on regularly for lead and demand generation, prospect nurturing, qualifying leads, or account-based marketing. Not only that, but our brand was many years outdated, and our positioning and messaging were not focused."
Non-existent marketing to a sophisticated
engine
"When Stijn and I met, he showed me Kalungi's playbook detailing what tactics were needed to jump-start our marketing efforts. He described the functional areas where he'd be able to help, the tools he'd bring to bear, and the processes he'd help put into place.
We'd get the whole package in a six-month engagement, after which we'd have a properly functioning marketing engine. He'd even help us hire a person or team to keep in running.
Kalungi executed as promised. We rebranded and built a new website. Our SEO went from pretty much non-existent to super sophisticated. We're now able to capture leads from traffic on our website, understand where they're coming from, and how we can increase them. We never had that capability before."
Given Kalungi's experience, I knew we wouldn't waste a lot of time, effort, or money on strategies that don't work. We wouldn't have to reinvent the wheel. We launched an account-based marketing effort that's resulted in numerous leads, including at least one opportunity that's closed now. All on a timeline that lined up with our presence at our biggest conference of the year. It was great."
Tapping into new opportunities
"I know down to a pretty fine detail what our market penetration is in a particular segment. So I know about the business we don't have. Stijn and his team gave me comfort that we're creating the right things to go after that untapped part of the market.
If I hadn't worked with Kalungi, I wouldn't have the certainty or have the model that can capture some of that market. That's very helpful.
This is about accelerating an already rapidly growing pipeline. We're tapping into opportunities we knew were there and without their help, we couldn't have done that."
You might also be interested in these similar case studies
Situation
BP Logix is well-known for providing a process and workflow platform for the higher-education market. So, it came as no surprise that when looking for marketing help for their B2B SaaS-based company, they sought an agency that had a proven process in place.
Services
Company stage: Scale
Marketing leadership: Fractional CMO
Agency services: Full (Inbound & Outbound)
Want to be one of our success stories?