Start
Companies in the Start phase are intent on building their first marketing function. After receiving growth capital, or your initial Seed- or Series A funding, you need results fast. You cannot afford to make mistakes and marketing cannot be your primary focus. You realize it's time to hire your first small marketing team.

Who's it for?
CEOs who need marketing leadership help fast to fulfill high growth expectations

SaaS companies that need an experience, and affordable, CMO

What's it for?
Implementation of a SaaS marketing playbook based on 50+ successful engagements

Getting an on-demand marketing boost to go from Minimum Viable Product (MVP) to Product Market Fit (PMF)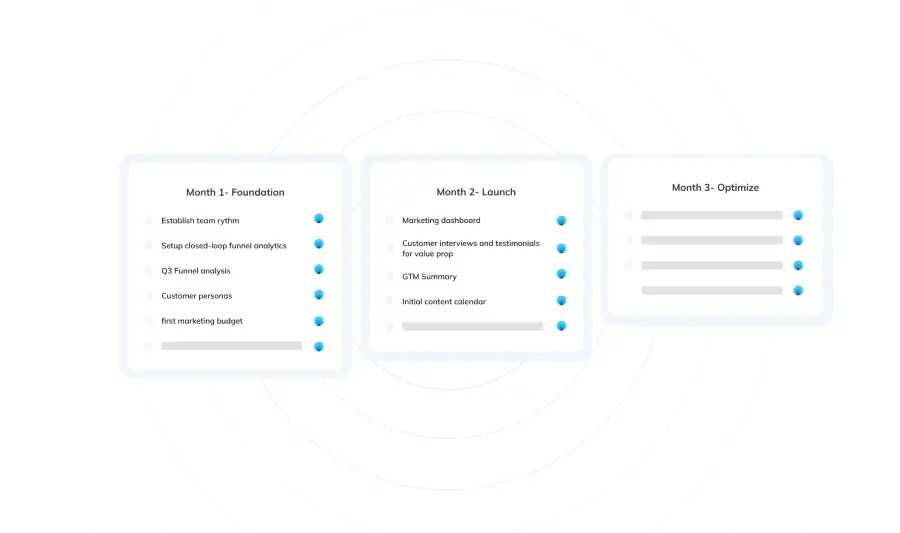 Your CMO will use best practices, and templates for marketing calendars, budgets, website planning, positioning etc. to get going fast.
KPIs
The Start phase will drive to at least one predictable, sustainable demand generation channel that has well understood ROI economics.
Turn your Minimum Viable Product (MVP) with a few raving fans into Product Market Fit (PMF) with a larger group of paying early adopters.
Now that we know what good prospects look like, we get more of them. Marketing Qualified Leads (MQL) become a key metric during this stage.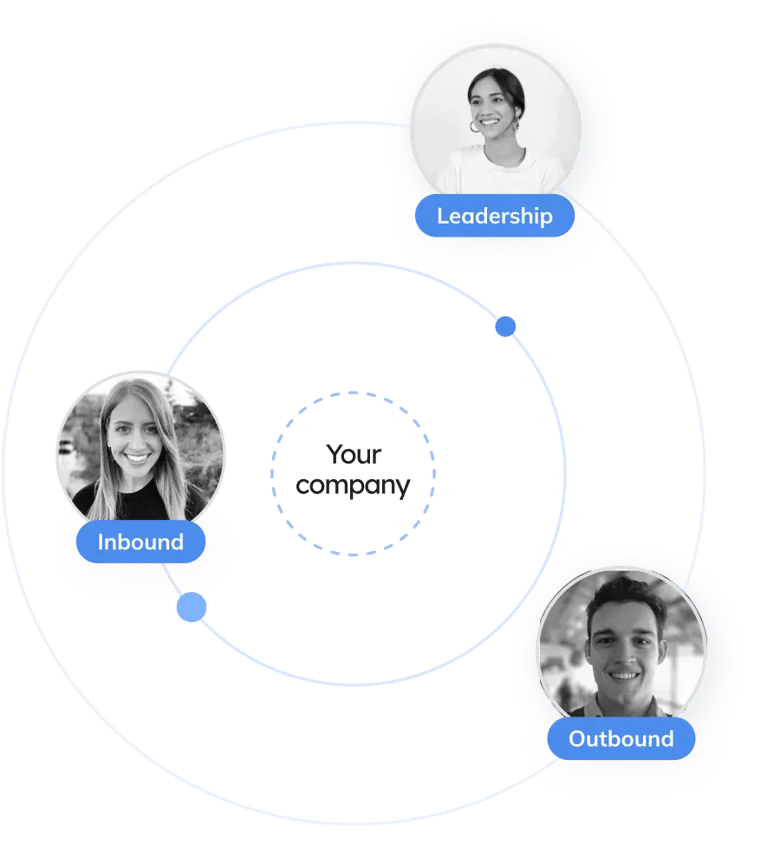 Build your SaaS Marketing team.
Most SaaS companies in this stage of growth have similar marketing needs. You might recognize yourself in some of the following statements:
Your developers and the rest of the team have just built your website.
You don't have an official marketing function.
You have been the CMO yourself. Your team has started to collect emails from prospects and customers.
You don't have clear answers to the questions: "What's it for?" and "Who's it for?"
You hear that your online presence and positioning are confusing your prospects.
In Start, your CMO will bring checklists, like the Trello board, and templates for things like a marketing budget, marketing calendar, and KPI dashboard – all proven and optimized for teams that are in the same growth stage as your company.
Start ensures that you don't reinvent the wheel. It prevents mistakes that can be avoided. Start is 6 to 12 months in duration and includes the basic building blocks that every SaaS company needs to get its marketing function in place:
Positioning, segmentation, and messaging

Online presence (website refresh, social, analytics, SEO)

Marketing & sales automation infrastructure

Developing Ideal Customer Personas

Product pricing, go-to-market, and launch

Prospect on-boarding and nurture program

Customer retention and loyalty campaign

Branding, PR, and trademarks

Content marketing & thought leadership

Paid and organic search marketing

Hiring and on-boarding your first marketing team

Preparation for the next round of funding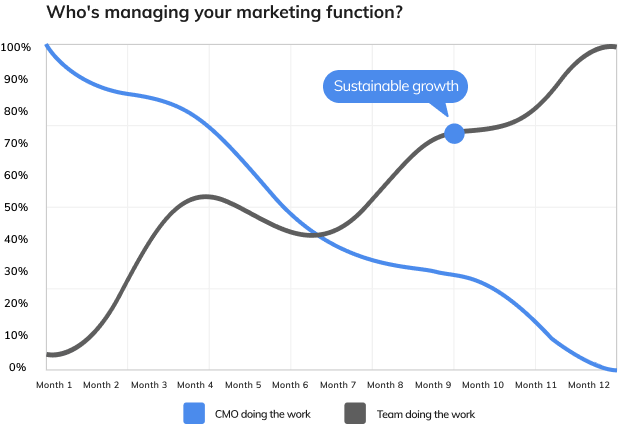 In each phase, the time the CMO spends with your team goes down by design. The first 3 months are very intense. Then the time-spend goes down gradually. During the last phase, it's 25% of what it was in the first 3 months.
While the CMO-as-a-Service concept includes shared resources, it's not a part-time engagement where your CMO would not be available at certain times. It's important to state that your CMO is responsible for your marketing function (the team and the results) full time, 7 days per week.
Are you ready to kickstart your marketing?
Talk with our team about how we can get your company on the path to T2D3 growth.