Strategy & Planning
Why hire a CMO as a Service in SaaS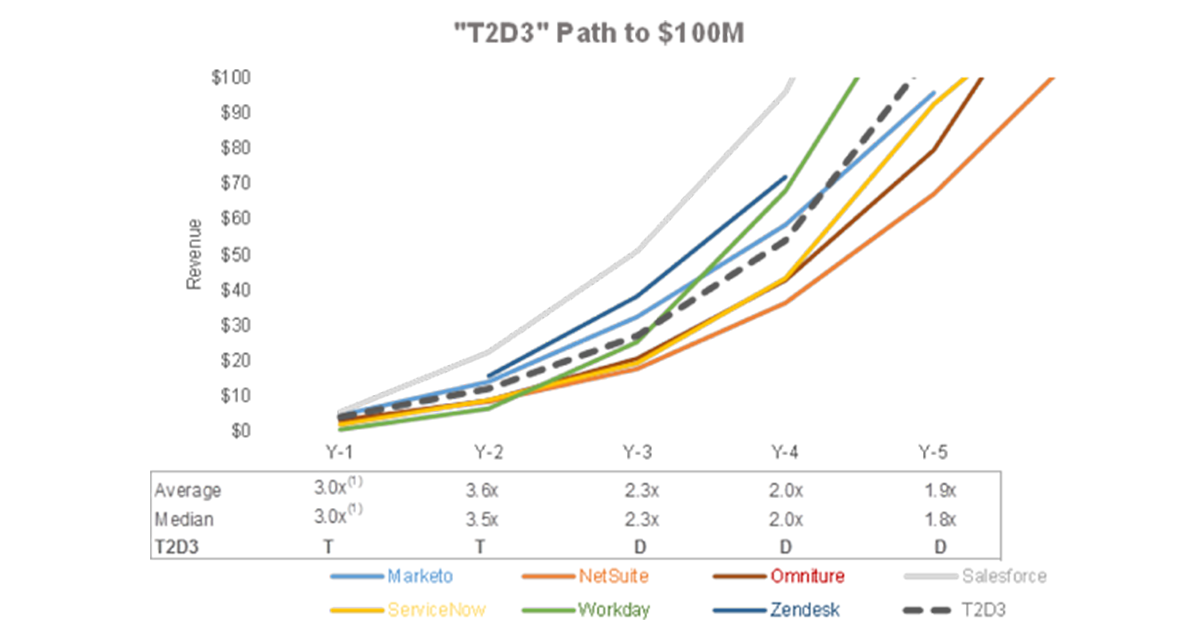 How to decide between an Interim CMO or a Permanent Hire?
The business case for CMO-as-a-Service in SaaS
The average tenure of a Chief Marketing Officer for a technology company is under 2.5 years. In SaaS companies, it's usually lower.
In Silicon Valley, the average tenure of a Marketing Leader is between six and 18 months (for comparison, this means accepted "CMO Churn" is at least 10 times higher than accepted Customer Churn in SaaS, say 5%-7% annually).
This is an expensive problem.
It takes time to find the right CMO, assessing variables like skill set, credentials, relocation, and cost. Time is money and, in this case, time can include a significant opportunity cost. When the CMO does not work out, cost of severance and impact on the team increase the problem.
This is when a seasoned CMO as a Service (CaaS) is a good solution. If your marketing is not living up to expectations and you're running out of time, getting someone with a lot of the relevant experience could be what's needed to get back on track. But you may not need this level of expertise to run your marketing team long-term.
(more details on our specific SaaS Marketing approach here).
Why an Interim CMO (or CaaS) works
Consider that most B2B SaaS Companies have common marketing needs. This is especially true when sales revenue has not passed $50M per year and you've not hit the magical "40% Rule"* for growth rate.
This means the company is still in what's commonly called the "T2D3" phase.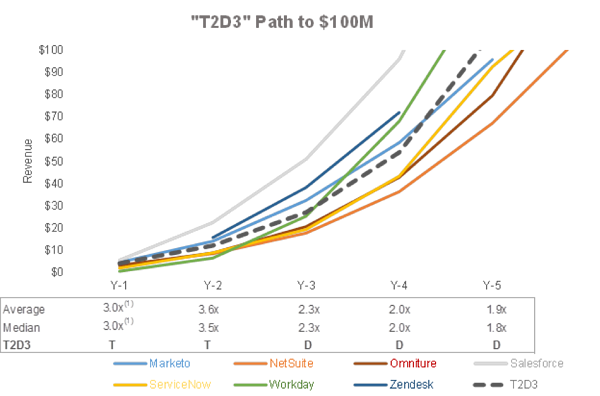 What does the T2D3 phase mean for Marketing? Investors expect the CEO and the Executive Team to triple revenue two years in a row, and to double it for the next three years. Marketing is key to this growth. Luckily, this has been done many times. Here is an example of a B2B SaaS Marketing Playbook. But Senior Marketing Executives who know this playbook and fit the budget of a midsize B2B SaaS Company are hard to find.
How do you know if you need an Interim CMO?
Let's start by listing the challenges typical B2B SaaS Company CEOs face:
The CEO is challenged by high growth expectations. After every round of funding this pressure increases

The Executive Team does not understand or appreciate the marketing function, and usually lacks the "been there, done that" experience

The company gets addicted to expensive "pay to play" marketing (often started by external agencies who feast on this addiction)
What pain points does an Interim CMO address?
The company can't yet afford a permanent, full-time marketing leader with the right experience

"CaaS" provides an Interim Marketing Leader, with specific (one time) marketing leadership skills to get to the next stage, while searching a permanent CMO

Addresses marketing as a growth "inhibitor" (i.e. We don't not get enough leads. The brand is unknown)
What are the benefits of an Interim CMO?
Speed to Results

Instant Talent and Experience.
A CMO-as-a-Service can deliver results fast while building your own team

Playbook for SaaS Marketing

Tap into deep expertise to avoid mistakes, and apply what works
Provides a fresh perspective, free from company politics or culture

Value vs. a full-time hire

An Interim CMO expects to be held accountable for results
Pay as you go - no pricey search fees, or long-term commitments
The Case for CaaS in SaaS
So, should you consider hiring a CMO as a Service for your SaaS Company?
The extreme rate of change involved in new ventures means your CMO needs change fast. You need a Senior Executive for early strategic decisions like positioning and branding. After this first phase, you can get away with a less experienced Marketing Director when the focus shifts to optimizing Campaigns and Demand Generation.
You cannot afford the delay of the customary three to nine months it takes to hire a full-time, W2 marketing executive—including the time the need is determined, the interview process, and the onboarding process.
"Leadership on Demand" can address both challenges. If you end up deciding to hire a Full Time CMO, these interview questions might be helpful. If you'd like to explore the interim option, I'd love to discuss how our team of interim CMOs as a service here at Kalungi can possibly help you, or check out the various options here.
* The 40% rule is that your growth rate + your profit should add up to 40%. So, if you are growing at 20%, you should be generating a profit of 20%. If you are growing at 40%, you should be generating a 0% profit. If you are growing at 50%, you can lose 10%. If you are doing better than the 40% rule, you've hit the milestone gets you on the radar of PE firms (and at the right revenue number, possibly even an IPO).