As your SaaS company grows, you'll be engaging in more diverse forms of lead generation. You'll experiment with organic and paid social media to build your brand awareness. And as you gain confidence, you'll likely start producing videos in this space.
B2B video marketing on both a macro and micro scale will help develop your brand awareness and drive traffic to your website; just last year, 86% of video marketers saw an increase in traffic attributed to video!
At Kalungi, we help SaaS companies develop company and product "explainer videos" to communicate effectively and conveniently. There are many ways to use video content, from placement on your website's home page to sharing on LinkedIn.
We've selected our top five aspects of what makes a great B2B marketing video for you to keep in mind when designing and creating videos for your company.
1. Lead with what's interesting
Your videos need an effective hook to draw your audience in. If you're trying to make an ad for YouTube, aim for something that's shorter than two minutes. Your audience's time is precious and you want to catch their attention right away.
But you know this already, right?
You spend every day eating and breathing your SaaS business. You know how to capture the essence of what your service does, but can you do this in an engaging way, and in less than 15 seconds?
Not all videos will have the eye-catching, heart-pounding energy of a high-octane energy drink commercial, but you don't want to bore the audience in that crucial first 15 seconds.
Our attention span as humans is so short, and it has shortened with our growing dependence on on-demand content -- the first 15 seconds of your video will determine if the remaining video is watched, or if your users click away. Leverage the most standout part of your video and make it the first thing that the audience sees.
If you're making a testimonial video, don't start with the beginning of the conversation. Start with the most memorable line from that interview. If the customer says halfway through the interview "Your product is the best thing to happen to me," make that the first thing the audience sees and hears.
If you're making an explainer video, invest time and resources to produce a high-quality animation with professional voice acting. These types of videos vary drastically in tone from a testimonial or demo walkthrough, but that doesn't mean you want to start slow. Open the video with authority and presence. Welcome people with open arms by utilizing pleasing simplistic visuals, product markups and charming music.
There are many ways to hook a viewer, just make sure you do it in a timely manner before your potential lead is gone!
2. Timing is everything
Have you ever seen a movie or a video that just didn't sit right after you watched it? What was wrong with it? There's a multitude of things that could make a video less than stellar.
This might be from pacing; shots can hang on too long, making the viewer more likely to lose interest. Keep your shots snappy and punchy to captivate and engage your audience. This is not to say that this should always be your choice of editing; however, when a shot hangs on or is cut too short, it must be a purposeful choice.
3. Music is the backbone
Music is a wonderful art form we all enjoy, and it should serve as the backbone to your video's visual narrative. When constructing a video, there needs to be consideration for tone and how music contributes to this.
We are creatures of influence. When we hear music, we are drawn to certain thoughts and feelings. As you pick music for your video, ask yourself what moods and feelings you want your audience to experience? When choosing video music, consider the following:
Video intent: You want all your choices to be made with intent, especially with music. Before you begin scripting a video, understand the purpose of your video and what role music will serve in it.
Follow or Lead: Distinguish from the beginning of scripting whether the music will follow or lead the video. Stylistically, this motivates how the video is paced and how it will be edited. If you choose a drum-heavy track, eliciting excitement and drive, the footage used must seamlessly adhere to the tone presented by the music. If your clips and graphics are not timed out to the song of choice, it creates an awkward dissonance. Implementing music in post-production is not uncommon, but if you're trying to edit the pacing of clips around music, make sure it's the first thing you consider.
Emotion: What emotion are you trying to evoke with your video? Choose a song that best enhances the emotions you want to create in your audience. Music is a huge driver of your video's tone and emotion -- it will drive the timing like we previously mentioned. Music, if used well in a video, leads an audience on an emotional journey.

Where:

There are plenty of services that offer top-tier music specifically for professional use (like Envato), although services like these are not free. If you're looking for free (and royalty-free music), you can use the YouTube Studio Audio Library*. Simply login using a Google account or your company's YouTube account, then navigate to the bottom of the screen on the left. Here you can search an ever-expanding library of music.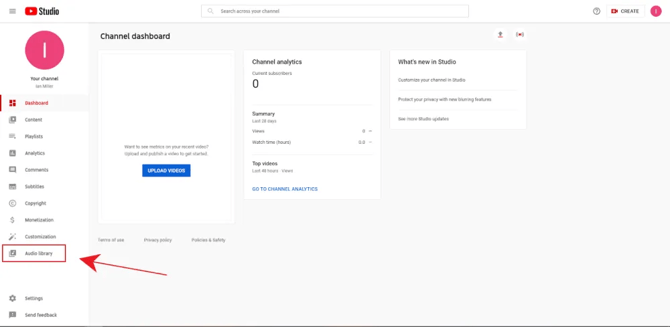 *NOTE: Some music on YouTube studio requires proper attribution according to Creative Commons. Make sure to check if the music you're using requires attribution.
4. Out with the old
And in with the new! This is a more subjective point, but the jury's out with harsh gradients and over-obvious drop shadows. Nothing will make your video look like it's straight out of 2010 more than harsh opacity changes and linear keyframes.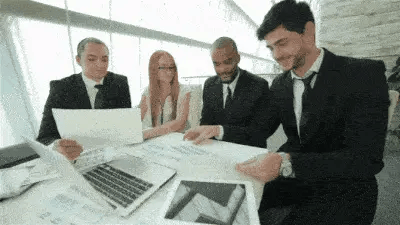 Take the time to make sure the video you're producing is clean and sharp to smooth out the experience for your audience.
You're taking them on a journey, and your passengers are looking for an excuse to jump ship and cut the voyage short. Don't let outdated editing choices be their reason, especially since it's entirely avoidable with modern video editing tools.
If you're producing the video with Adobe Premiere Pro, take a half hour to learn about keyframe beziers. These change the velocity of the keyframes, making transitions and effects take on an entirely new personality. You'll be surprised how much more professional and smooth your video turns out -- you won't be disappointed.
5. That sounds about right
Do you hear that?
No?
Wait now it's too loud!
Getting the audio balance in your video is often the most overlooked part of video production. The medium of video production is mostly visual, you're thinking -- that's where all the action is, after all.
However, you may be surprised to hear that audio can be the main thing that turns us off a video. If your audio is peaking with every word and blowing out the audience's ear drums, they're not going to stick around to hear about your exciting new software. But don't worry, here are 5 tips to ensure your audio is always useable:
Check your camera or computer settings (before recording) to make sure your desired microphone is the one actively in use.
If you're using a lavalier microphone, make sure its at least a hand length away from the speaker's mouth and centered around the chest.
To avoid peaking of audio (when audio blows out) make sure to monitor your camera or computer's audio levels. You never want to see audio max out to the red zone.
Export your audio as a .WAV file for maximum audio quality.
If you're editing your video using Adobe Premiere Pro, use audio presets in Essential Sound to unify your audio and optimize it for the sound you want.
You're well on your way
By keeping these five focal points of video production in mind, you'll create stellar video content in no time. You'll be on your way to generating a high-quality audio and visual experience that reflects the quality and uniqueness of your business!
If you're interested in learning more about other content and social best practices, check out our blogs on how to Build Social Media Marketing Guidelines, how to develop a Social Media Strategy and why Content is King.
Get monthly executive SaaS marketing advice in your inbox
AUTHOR
Ian Miller
Ian is a recent college graduate with a degree in hand and a drive to make an impact out there in the world. He seeks to produce interesting content, promote something meaningful and make a name for himself.