Content Marketing
24 Questions to ask during a customer testimonial interview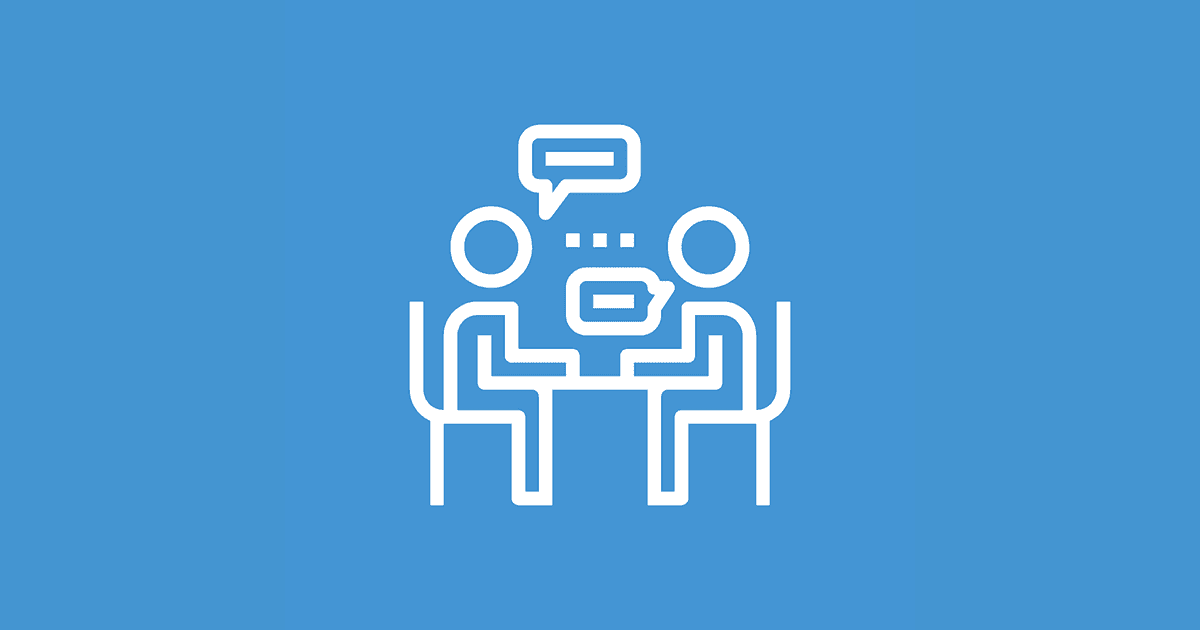 These are some "proven" Interview Questions to use for your Case Study/Testimonial interviews. This approach will help solicit quotes, insights, and input for your messaging framework. I typically set aside about 45 minutes for these, and use Zoom to record the conversation, so I can focus on the dialogue vs. taking notes.
If you're not sure how to ask your customers for a testimonial, don't be afraid. You can follow the templates here so you can feel confident when reaching out and asking for their time.
Introduction of the Customer Interview
Thank the client for making the time, and verify how much time the client has for the interview.
Ask if this interview can be recorded so you can focus on the conversation.
Confirm that the materials will only be used publicly after approval by the client.
Note that some questions may feel repetitive. This is by design to get to the "gems".
Customer Testimonial Questionnaire
Start with some background – What makes the customer's business unique?
How is the company doing? Growth? # Clients?
Who are your (the customer's) clients?
How long have you been working with <our solution/company>?
What services does our company provide to you?
How were you doing this work before using us?
What problems were you trying to solve by engaging us?
What other options did you explore? Who else did you consider?
Why did you choose us?

How did you find us? Did you search for specific words in Google?

Who have you worked with at our company?

What is it like working with us so far?

Describe our team's/our products' weekly work for you.

How do you feel about the quality of the work that was performed?
Have there been challenges along the way? How did we resolve them?
What are the benefits you have realized from using our Solution/Service? (ideally something quantifiable, examples below).

Time saved?
Reduced costs?
Increased revenue?
Faster throughput?
More profitable clients?
Enjoy your work more?

Helped with team productivity or morale?
Do you have a story that illustrates the value?
What other benefits do you expect in the future?
What would you say to someone else who is considering our service?
Bottom Line, what has our solution done for you?
Is there anything that you would consider us the "Best" or "Only" at?
What does that mean to you personally?
What else would you like to share with us, or is there something else we can help you with?
What to do next with the Customer Interview content?
Consider having the recording transcribed. You can use your marketing bot or a service like Temi.
Capture Customer Experiences, Feedback, and Insights for internal use.
Write an article for publication. Here are some examples and how to publish them.
Collect all Quotes and input for your messaging framework in a separate spreadsheet with the source.
Use the interview to ideate on content blog topics that your customers would find valuable.
Create a customer case study (template below)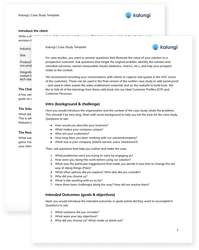 Download our free case study template
Turn the answers to these customer interview questions into a formal written case study using our framework.
Finally, here are a few more great best practices for getting the most out of your customer voices.