Demand Generation
First Step To Improve Conversion Rates? Go Faster And Keep At It.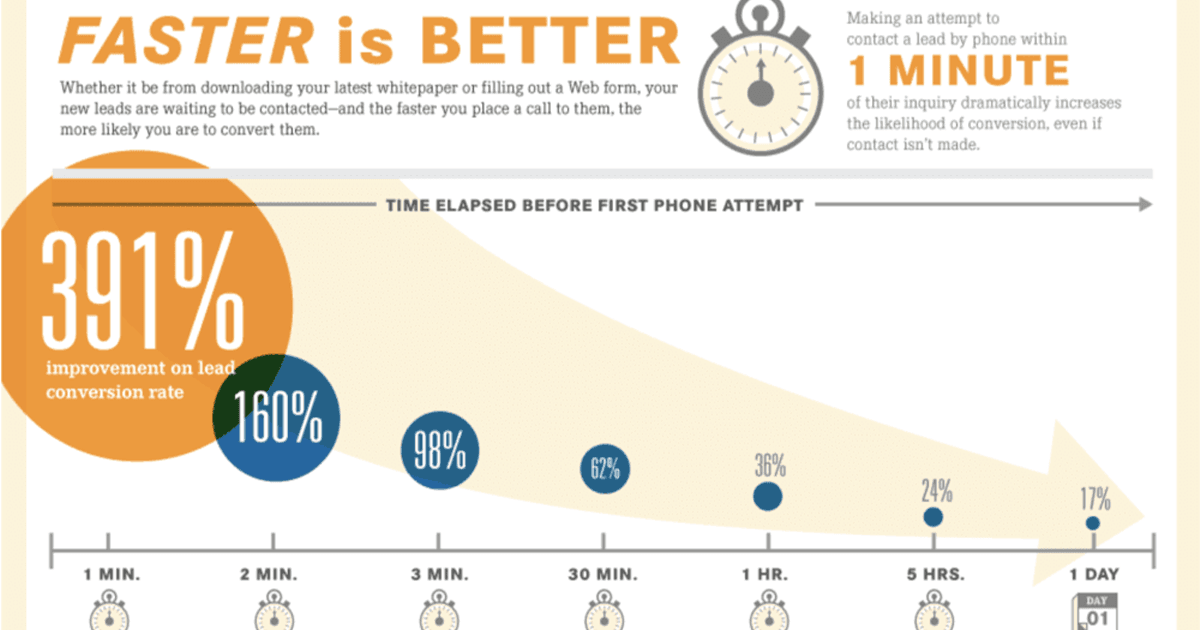 In the past 20 years, I've worked as a sales manager leading a $100M+ sales team at Microsoft in the Netherlands, and in global marketing roles working with large sales teams. I've also worked as Chief Revenue Officer overseeing both Sales and Marketing, and been the CMO for many SaaS Companies.
One thing that has always been proven a mathematical truth: Hot leads cool down very fast.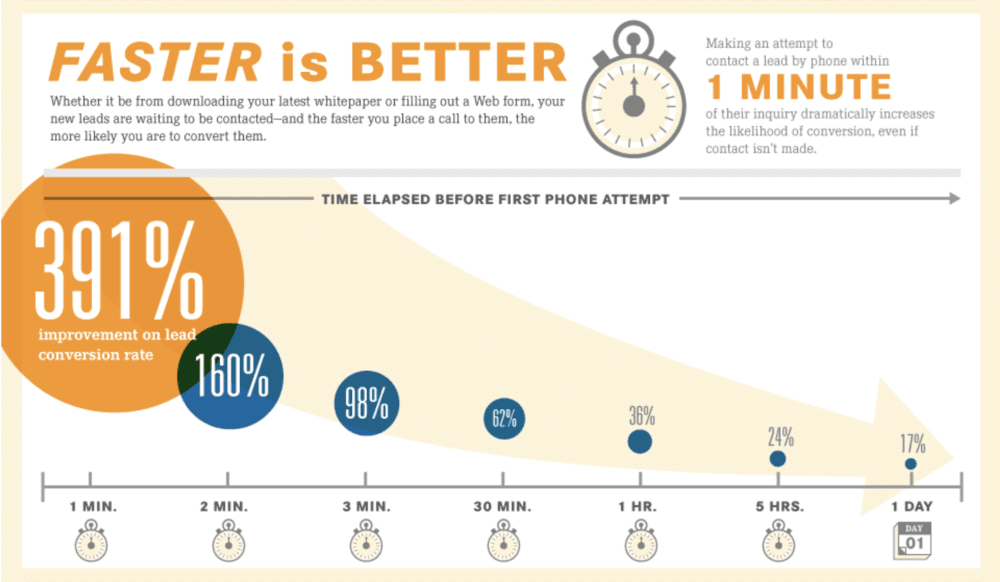 Lead Conversion Rates correlate to follow up speed and repetition.
When leads don't get followed up within one hour, but within a day, conversion rates drop dramatically. If it takes more days, conversion rates can go to very low numbers.
Marketing teams need to send leads to sales (SDR, BDR, or Account Reps) automatically without any manual delay.
Sales needs to prioritize staffing of the front line to "catch" the leads when they are still hot. They will cool down very fast!
Marketing needs to add online chat and a phone number to the website. And these need to be staffed. Nothing is more frustrating for a "lead" to visit your website and have nobody to talk to. Even if your chat bot just captures an email in the off hours it's better then just showing a closed door.
Use tools like getfunnelcake.com and insightsquared.com to constantly feed your team data on where they can do better.
Nurture a culture of persistence. Repetition pays off. After all the hard work getting that coveted MQL "Hand-raiser", your team should be comfortable doing all it can to drive a high conversion rate and bigger deal size.