Strategy & Planning
Get started with industry events (+5 event marketing plays)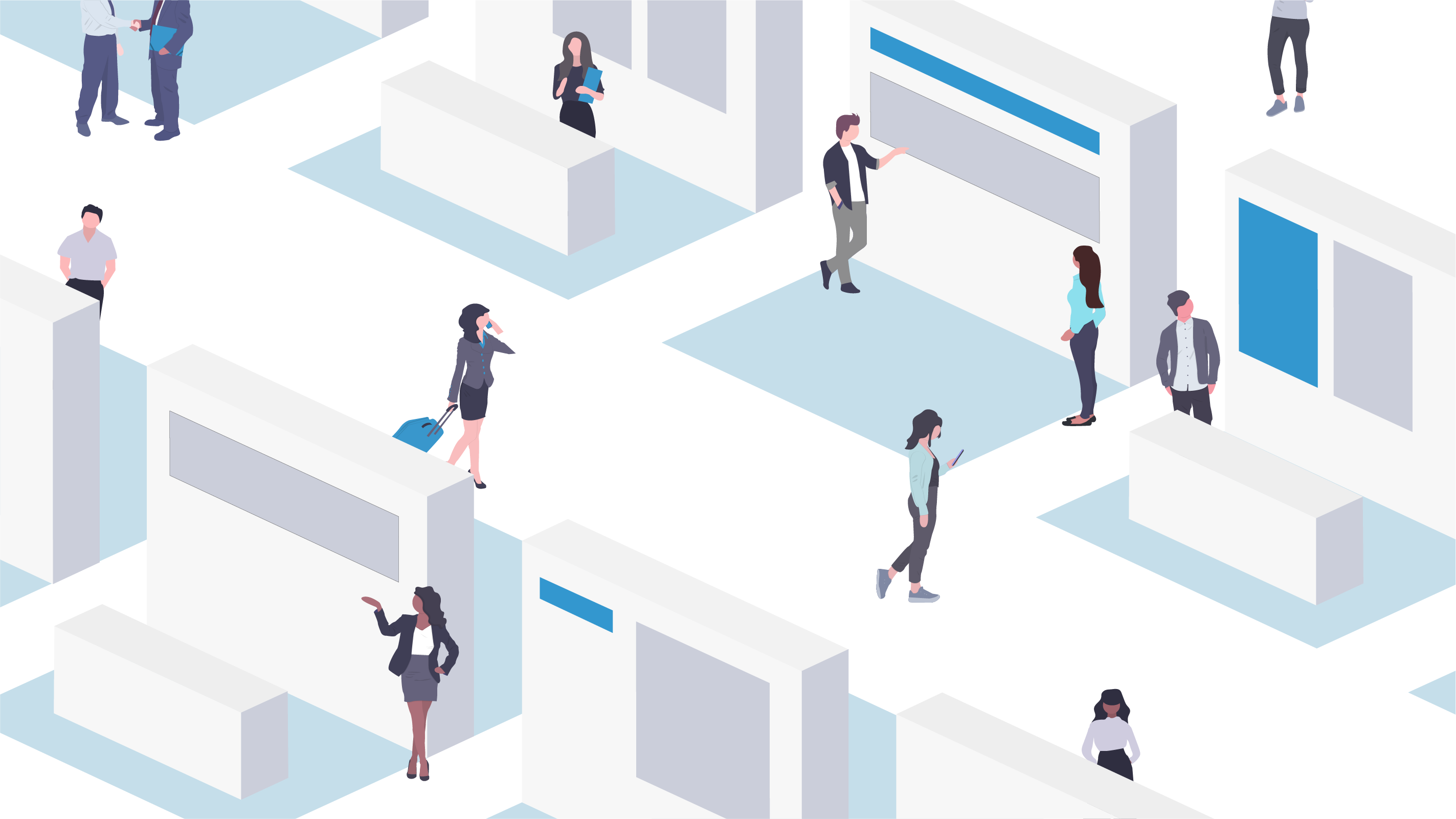 Trade shows and industry events can be great opportunities for generating new leads and getting feedback on your product. They can also be a quick way to spend a lot of money really fast if you aren't fully committed. We see a lot of companies go through the motions when it comes to industry events. Many show up and have a presence, but don't know how to get the most from their investment.
In the beginning, your company should prioritize one or two events per year. Give each one a significant spot on your content calendar and build a thoughtfully integrated campaign around each.
Below is the approach we take to industry events. This sequence has worked well for our customers in the past. Some things will change depending on the industry you're in. Make some tweaks, so it fits your product, industry, and your ICP. There is no "one-size-fits-all" approach to events. The specific steps you take to activate your marketing efforts will depend on what works best for your company. Depending on your company's growth stage and your past event experience, you may decide to enter this sequence partway through or add your own steps.
Step 1: Build an industry events calendar
Collect all of your options in one place with an events calendar. It doesn't need to be fancy, but it should be comprehensive. This can be a simple spreadsheet. Get feedback from industry experts on your team and do some of your own research. Speak with your customers about the events they're going to. If they're a good customer for you, it's likely you'll find more companies like them at some of the events they're attending.
Your calendar should include columns for:
Start and end date

Location:

Travel costs are likely cheaper for events that are close to home

Number of attendees from your ICP

(Related:

Finding your go-to-market niche

)

Number of attendees from each of your customer personas

Growth:

Is the event growing or shrinking? Note: this information could be interpreted in a few different ways. For example: If the user base for one of your integration partners, ERP X, is shrinking YOY at ERPXcon, you may decide it's not the best place to invest your efforts. On the flip side, it could also signal that it's the right time to capture their sunset customers looking for a new ERP that your product integrates with

Sponsorship costs and options

Ticket price

Speaking opportunities:

Does the event have any panels or breakout sessions you can send one of your thought leaders to?
Step 2: Focus on one (or two)
You need to decide which opportunity is going to give you the biggest potential return. The first time you invest in events, you might not have the perfect playbook. You may need to shoot from the hip as you decide which factors to weigh into your decision. If you've been to some industry events in the past (Or know your industry well), you'll have a better feel for the right signals to prioritize.
If not, you can create a simple ranking system to help you decide which events to put real effort into – it's ok to start small as you get going. I like to pick the top five events and stack-rank them.
Sample ranking methods to get you started are:
OKR alignment:

Which events support your sales and

marketing OKRs

the most?

Cost per attendee:

Number of attendees that fit your ICP divided by your total investment

Attendee ICP fit:

Number of prospective company attendees that fit your ICP. Note: If these figures aren't readily available, you can make some deductions based on information from previous year prospectuses and your own primary research. Can you ask some of your customers that have been to the event in the past?

Speaking engagement opportunities:

If your product is new, you might put more priority on speaking engagements as a way to position your company as an expert in your space or create some brand visibility

Geographic overlap:

Does the location of a particular event make it easy for you to extend the trip and do some site visits with some of your customers or conduct a user group?
How you stack-rank the opportunities will be unique to your company. Your method should change based on your company's maturity, budget, and goals.
Step 3: Define your goals, KPIs and success metrics
Like every marketing effort, you should measure the impact of your investment. Start with your OKRs – what key results will your event efforts be supporting? What will signal success for your efforts?
Sample KPIs you to get you started:
Grow the sales funnel with __ net new qualified deals

Drive __ meetings with suspects in target ICP

Get positive survey feedback from __ suspects in target ICP to validate fit

Connect with __ LinkedIn members from the "user persona" in our ICP
Once you choose your KPIs, get the right pieces in place to measure progress, and have a plan for how you'll process the data you gather. We often see lead lists get entered into the CRM without a clear plan for follow up. That's how you end up with a long list of "leads" that go forever untouched in your CRM.
Before you go, you should define:
The criteria for qualifying a contact for entry in your CRM
What field(s) you'll use to attribute the lead source of each contact in your CRM
What content you plan to use to nurture your leads after the event ends (i.e. email sequence)
How you'll segment the people you meet there for follow up
How you'll review the leads after the event to qualify/disqualify, get contacts added to the right nurture streams, assign contact owners and come up with a follow-up plan.
Step 4: Decide which marketing initiatives to invest in
Once you choose which events to attend, add them to your content calendar and build other content around them. Give each event its own integrated campaign with efforts before and after each event. You don't need to be an event sponsor to get results – that's only one piece of the equation.

Booth space and sponsored lunches can get you visibility and a platform for delivering your message, but tend to fall flat if you don't extend the effort. Paid activations are a jumping-off point – you need to have an all-encompassing approach to get the most from your event.

Depending on the event, sponsorship or booth space costs can get really expensive really quickly. There are plenty of other ways to get value from trade shows without being a sponsor or exhibitor.
5 event marketing efforts you can run without a paid sponsorship
Conduct a mini-ABM campaign
Build a list of people to reach out to before the event. Initiate the first touches via cold email or LinkedIn outreach and try to connect with people in advance. Be careful to maintain credibility during your outreach – if you automate the list building or outreach process too much, the nuance of your messages might get lost.
Get feedback from real people in your ICP
It's likely your event will put you in a room full of people that belong to your ICP – take advantage of the face time. Ask them about their problems. What are their pains? Show your solution, ask for feedback, and listen to what people have to say. This is some of the most valuable intel you can get in the voice of your ideal customer. Record your conversations (if you can) and transcribe them. Start using their words in your marketing messaging.
Having conversations with your evangelists is great. The problem is that they often only have good things to say. This is your chance to get feedback from the people in the middle.
Set up an after-hours event
Set up an event at a bar, hotel restaurant, or casual event space. Invite your customers, prospects, and partners. If you host the event a day or two into the industry event, you can also invite people you meet on the floor. This is a perfect opportunity for your prospects to meet your happy customers. This becomes a free in-person case study for prospects and a relationship-building exercise for your customers and partners.
Organize a user group session
If you're looking to host a user group – especially your first one – an industry event is a great place to start. If you know your customers will already be there, you can catch them all in one place with high energy while eliminating extra travel. Organizing and executing a user group event from scratch can be a heavy lift – starting at an event, lessens breaks down a lot of barriers and makes it a great place to pilot this kind of program.
Lock in meetings before you book your tickets
Write some cold emails and make a goal of getting 5-10 meetings on your calendar before you book your travel. This will require some research and list-building on the front-end. Here's an example of something I might send to someone in our ICP:
Subject: Congratulations! Going to Inbound?
Hi Erin,

Wanted to congratulate you on acquiring XYZ as the CEO. There's probably a lot you need to get spun up on the marketing side of things.
Will you be going to the Hubspot Inbound Conference next month? Either way, I'll be in your area. I'm headed there with one of my team members and would love to get some genuine feedback from you on the comprehensive 6-month playbook we built for recently funded B2B SaaS companies that need to build their marketing function fast.
Do you have 30 minutes on your calendar on Tuesday the 21st?
PS - In exchange for your feedback, you're more than welcome to run with the first 2 months of the playbook for free.
Thanks,
Mike