Don't overthink your initial branding needs. Keep it simple.
Simple colors, simple shapes. Why? Because it has to be recognizable anywhere, in big print, in small print, on textile, digitally. It has to stay recognizable even when it's shrunk.
COLOR
For B2B picking a color scheme is easy. Just go with blue (confidence) or red (power, strength). Both are safe color choices for B2B. If you have a specific reason to go down another path that's fine, but these are safe bets if you don't know.
LOGO
A logo consists of a mark and a logotype. The mark is the icon and the logotype is the name of your company. Together they make up your company's signature.
If you want to spend money on designers or an add agency, by all means. But picking something very simple often does the trick. Think Circles, squares, triangles. Or pick outlines of recognizable symbols or objects. You can't go wrong if you are on the simple side, but you can lose your image in the multitude of other logos if you try to be too complicated.
Certain shapes send out specific messages. Here are some of the psychological effects that have been proven:
Ovals, Circles & Ellipses project a mostly positive emotion. Circles suggest friendship and unity. Rings imply partnership and suggest stability. Curves are viewed as feminine.
Squares and other straight-edged shapes relay stability but also balance. Straight lines and exact logo shapes go together with professionalism, strength, and efficiency. Great for B2B.
Let's say you've settled on a shape and the colors and the fonts. Great.
MARINATE
Your first impression is not important. The logo you are creating has to last, and you have to cool off from your excitement. Most likely what you'll love at first, after a week will look too complicated and noisy and boring. Great logos often don't get early praise, but when they grow on you, they become really powerful. Give it time, then test it on different people.
Duplication? It's really no issue if you use a logo similar to the one already existing, as long as you are not in the same business. Check out this great video on trademarks if you're new to this.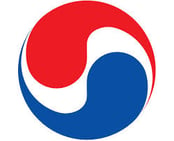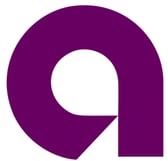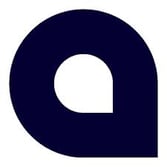 Take a look at Pepsi and Korean Air. Both are circles, both have the top part colored red, the bottom part blue. Both have a white swirl in the middle. Or Acumatica and Ally bank. No conflict at all since these are completely different businesses.
STYLE GUIDE
It's important to invest it in your company's brand appearance from the start. First impressions are going to be important the coming years, and you'll have to look "bigger then you are" and breath consistency and credibility.
Your to-do list:
Pick one main and one secondary (highlight) color. Use tools like this Color Wheel from Adobe to help find great combinations applying specific color rules and guidelines.
Pick a simple shape that goes with the colors. Research it to eliminate accidental references. This article provides more feedback on the science behind great logo design.
Draw a logo and let is it for a week before you judge it. I like to give young people's opinion more weight than old tainted guys like myself. But that depends on your target audience.
Build a style guide for everyone to use.

Introduction: your company's mission, brand promise, brand values, guide importance.
Identity: your company's logo, logo space, logo colors, logo misuses, color palettes and gradient use.
Typography: primary typeface, secondary typeface.
Graphic elements: graphics, iconography, mark, photography, marketing communications.
Verbal identity: your company's brand voice, using your voice, key messages.
Here are some examples: