Dental Practice Management Software provider drives new growth with Kalungi
Planet DDS has provided mission-critical cloud-based software for dental practices of all sizes since 2003. When they wanted to expand their market share and acquire larger, more complex dental service providers, they turned to Kalungi's outsourced account-based marketing services.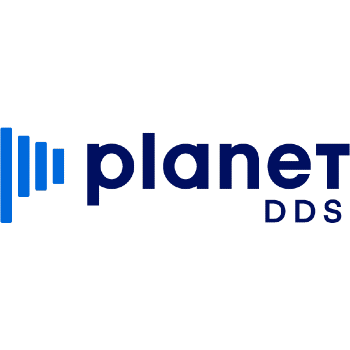 Reporting and optimization
WHAT PLANET DDS HAD TO SAY
Don't just take our word for it
Kalungi has done a great job helping us focus our marketing resources and implementing the right ABM procedures. PlanetDDS has already seen great results, and I look forward to what's to come. We have high hopes for the future of our engagement and what this will change for Planet DDS. The entire Kalungi team is incredibly great to work with--they're smart, passionate, and driven."
Planet DDS has led the way for cloud-based dental software since 2003. Using the Software-as-a-Service model, they manage large, complex dental service organizations that span hundreds of locations, while also supporting family-owned and mobile dental services.
Since their inception in 2003, Planet DDS's team has grown to support over 6,000 locations across the United States. Still, their team had ambitions of growing further--and the question was 'how'.
So, in September of 2020, Planet DDS and Kalungi joined forces to offer Dental Practice Management Software for dental providers around the world through Account-Based Marketing (ABM).
Ambitious upstream GTM goals at Planet DDS
Planet DDS wanted to capture the larger market players with multiple locations, but they faced a major obstacle: their previous efforts weren't delivering the results they hoped for, and they wanted to bring on a different approach to ABM.
That's when Planet DDS's CEO, Eric Giesecke, and David Means, Demand Generation Manager, heard about Kalungi and their unique approach to account-based marketing (ABM).
"When I came to Planet DDS, we put together some advertising and an outreach cadence. "Our enterprise sales did some outreach, but it wasn't structured like when Kalungi came in.
"We had some key client information we wanted to go after, but we lacked the full market. We tried buying various different lists and attending trade shows, but it was full of gaps and missing data. We felt in order to succeed, we needed to build our own total addressable market, particularly with larger Dental Service Organizations (DSO).
"Bringing Kalungi onboard gave Planet DDS access to experienced ABM specialists who could audit and refine our approach and make sure we were spending our resources the right way," David continued.
A fresh perspective on marketing outreach
Before Kalungi, Planet DDS was attempting their own ABM campaigns--but they weren't seeing the results they wanted.
"I felt LinkedIn was part of the growth puzzle, and I was intrigued by the Kalungi approach. So I reached out, we had a series of conversations, and now here we are!" David explained. "We didn't look at anybody else because honestly, we didn't really find anybody in the space that could do what Kalungi does, in the way they do it. The way they spoke about their methodology really resonated with me.
Planet DDS and Kalungi worked together to identify which accounts fit their goals, how to engage with them, and how to drive change that results in customers for David and his team.
"Kalungi provided the data and expertise we needed to develop our product's benefits and messaging for impactful ABM campaigns. With Kalungi's methodology, we refined and optimized our ABM approach to become more productive and successful.
"We're constantly evolving––ABM takes constant A/B testing and iterations so that, over time, our work will result in big dividends. Now, only six months later, we're seeing great results.
Cleaning up the DSO market with ABM
With the experience of Kalungi's partnership six months in, they can't wait to keep trying ABM and improving even more.
"Kalungi has brought to us the right contacts in the right organizations. The breadth and thoughtfulness of how they collect data is important to us because it's like anybody else in the marketplace––it's intelligent and holistic. Their team has smart people and a smart strategy that truly helps you. We've added thousands of new contacts and reached into organizations we had no idea existed before.
Aside from having a largely refreshed database, Kalungi has helped DDS re-ignite their passion for their work.
"Kalungi has given us a new vigor for targeting our market and understanding what's a positive indicator for our contacts. This is how we're going to be able to grow our business. ABM will be a key component of our future as a company. As we target the upside of our market, we'll need ABM for our GTM strategy to have success.
"I love working with Kalungi and their team. It's been a great experience and I enjoy it. I love the fact that they've invested in this as much as we are. I'm very driven in spreading the good news around the successes that we are getting out of the program with Kalungi," David said.
You might also be interested in these similar case studies

Situation
At 20 years old, Ascend had been quite successful without marketing. A channel partnership produced a lot of new business for its accounts payable software. But, with new investor funding, they needed more.
Services
Company stage: Scale
Marketing leadership: Fractional CMO
Agency services: Varied
Situation
BP Logix is well-known for providing a process and workflow platform for the higher-education market. So, it came as no surprise that when looking for marketing help for their B2B SaaS-based company, they sought an agency that had a proven process in place.
Services
Company stage: Scale
Marketing leadership: Fractional CMO
Agency services: Full (Inbound & Outbound)
Want to be one of our success stories?