When you don't complete step 2 of the sequential process laid out in the Billy Bookcase instructions from IKEA, or if you mount one of the shelves upside down, it could easily take you until step 8 or 9 to notice the problem.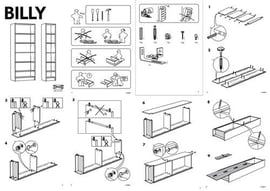 You then have to dismantle your project and start over. Given the quality of the IKEA materials, a second attempt at the assembly is often not as sturdy as it could have been the first time.

Unfortunately, there are many parallels with building your first marketing team at your SaaS Startup.
Here are some examples:
When you start pouring $ into Demand Generation without having achieved real Product-Market-Fit, not only are you wasting scarce Marketing funds, you're also at risk of signing up customers who are going to be unhappy and put an excessive burden on the rest of your team.
If you build a sales team without making a robust marketing capability, you'll have sales team members who will underperform, get grumpy and maybe even leave (hint: Having them go do cold calling and "business development" to replace building a healthy funnel does typically not lead to sustainable funnel ROI).
Without good data (for example when you fail to set up Google Analytics correctly), most of your demand generation optimization efforts will fail (I've seen this happen many times, where data is being used for decisions while the information itself is entirely flawed).
Your team in your startup includes team members who are inexperienced. They need to build confidence as part of their first projects. Going back to start after a while can be very demotivating and lead them to leave your company right when they gained some valuable experience on your dime.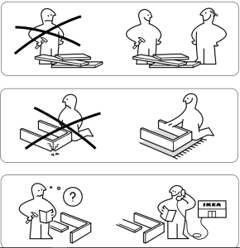 So instead of hoping for the best, and paying a steep learning curve price, consider hiring a Fractional CMO with a company like Chief Outsiders, who will provide you the guidance, support, and experiences to get it right the first time.
You are not the first Software Company to build a marketing team. Our team has helped 100+ companies build their marketing function, and more then half of these are SaaS companies.

You don't have to re-invent the wheel.