If you read this, you maybe are subscribed to my weekly SaaS CMO newsletter, and are aware that I write a small SaaS CMO educational blog every day. It takes me about 10 to 30 min daily, and I basically turn my work (questions from clients and new materials I develop) into articles that might benefit others, and that help me scale my own engagements as well.
For me, this daily time investment is really worth it. Content Marketing is the only scalable marketing lever that can combine relevancy for your audience with direct impact on your demand generation.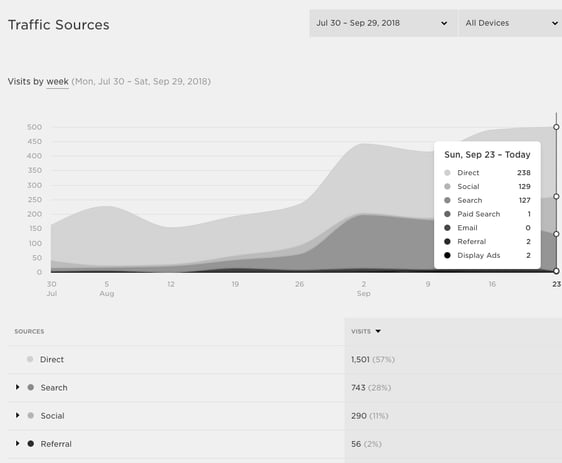 Most of the growth the past month has come from search (organic) for good long tail keywords like 'cmo-as-a-service'.
The search terms that convert to engagement (downloads, form fill) are very relevant and have a great propensity to become a Marketing Qualified Lead.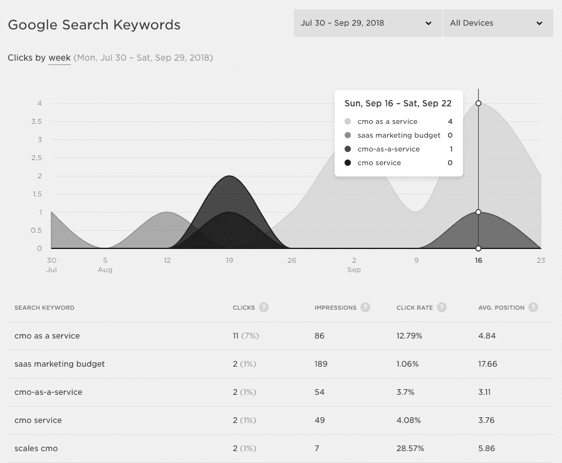 The value of content marketing, including the little bit of patience and persistence it takes, and focus on a long-tail, niche audience, is shown in this data.
These days, Google really rewards consistency, relevance and clean 'on-page SEO'.
Tricks like keyword stuffing, adding stock photos or filling the page to get to a certain length are not things I like to focus on. It takes focus away from just publishing what can help your audience.