Account-Based Marketing
Leveraging Facebook as your next ABM channel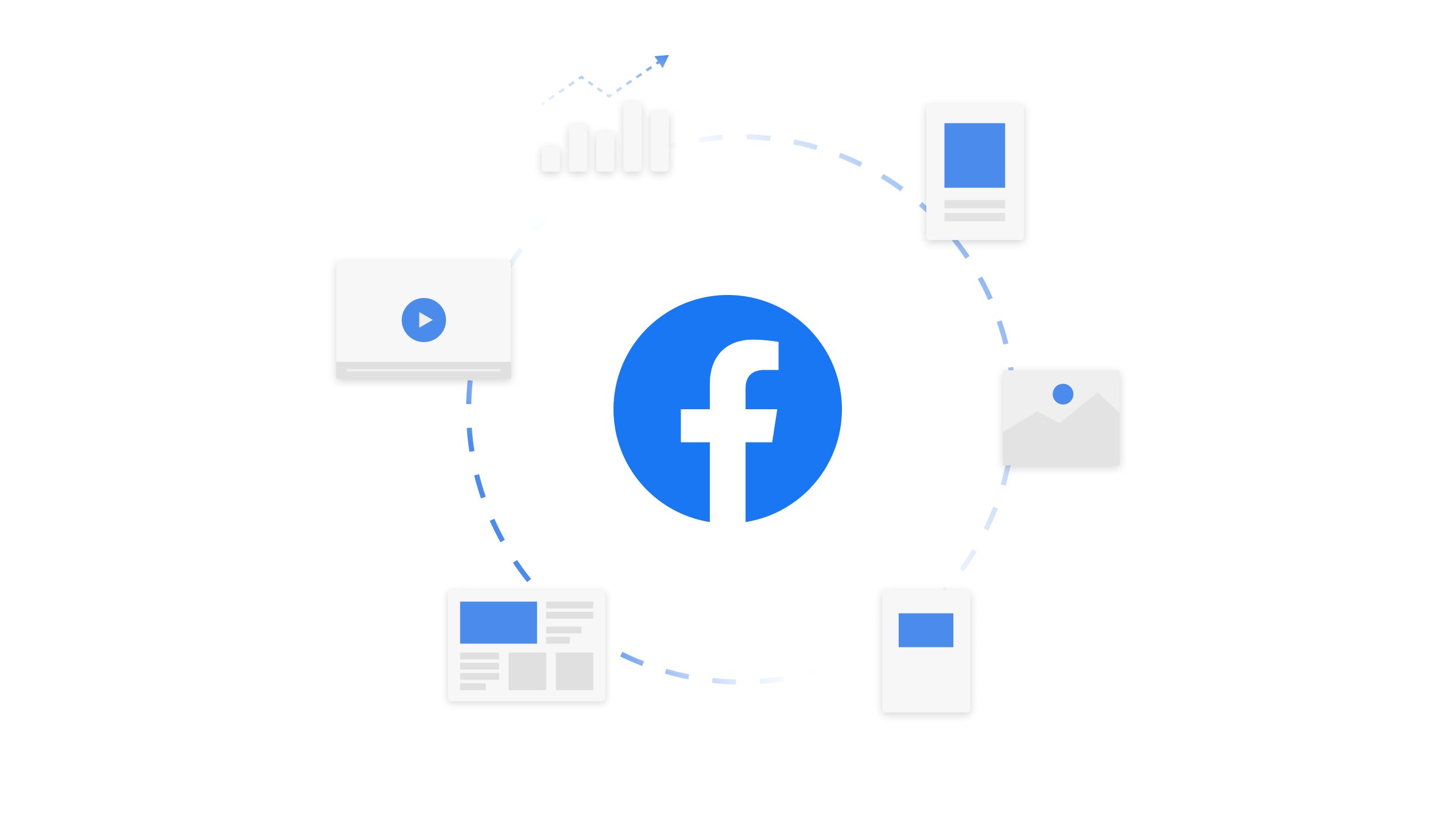 As ABM strategies grow more common in the B2B SaaS marketing space, campaign owners found themselves searching for new creative ideas to stand out on the endless sea of emails suggesting they have just the right solution for you, In such a crowded space, what can you do to stand out?

We've found something that might do the trick for you: one of the largest social media networks today, Facebook.
After conducting ABM Outreach through Facebook for more than one thousand accounts, we saw an astonishing open rate of 17.27%, more than 98 replies, several of which converted into high-ACV accounts.
Here, we'll be walking you through some key considerations and tips to keep in mind if you consider using Facebook as a channel for your ABM.
8 essentials for launching your first ABM campaign on Facebook
Before leaping into your first campaign, it's important to take stock of the health of your company's Facebook page, your own Facebook account, the primary goal of your campaign, and the resources you have to offer prospects.
Consider if this channel is a good fit for your business: this strategy mainly works for targeting small to mid-size businesses. If your ICP is within this business size, then Facebook could be a great channel to experiment with.
You must ensure the company's Facebook profile is being actively used and is legitimate: check if their account has recent posts, social engagement, and interaction with followers to ensure that it's being monitored.
Have a 'warmed up' Facebook profile with which to reach out to these companies: we recommend creating a second profile with your work email for this endeavor, liking the companies' pages, reposting their information, and interacting with them, so our message doesn't come right out of the blue.
Share content they are likely to be interested in: if you are using Facebook for outreach, share blogs, case studies, and videos from your content library that you believe will be genuinely helpful or informative for the prospect.
Select which resource you share with them according to both the prospect's persona and the decision level at which you expect they are. For example, sharing case studies with prospects without buying power who have never interacted with your brand is likely a poor fit as they are potentially unaware of your solution or the issue you are solving. Instead, educational resources like blogs may be a better fit and a significant first step in introducing them to you and starting to nurture them.
Crafting an honest and friendly first message: unlike regular cold emailing, you won't know who is reading your message if you are sending it directly to a company Facebook profile; it could be a social media assistant or the owner of this company, so you have to present yourself and the solution you are offering in a way that piques their interest.
Take advantage of all the info on their page: a personalized message will resonate more than a templated one. Mention one of their recent posts or something on their profile that stood out to you; it will be more authentic and increase your chances of getting a reply.
Don't get scared by automatic replies: tons of companies set automatic replies as they have a large volume of replies through Facebook, so if you get one, just follow up!
How can you track your Facebook ABM campaigns?
A must before kicking off any ABM project is conducting detailed list building to lay out your target companies and specific contacts within those companies. You can find some tips on the basics of ABM list building here.
Keeping these companies organized alongside all relevant information you have about them is crucial. We recommend establishing a basic company index including the following information:
Company name: the name of the organizations you want to reach out to.
Domain: main domain for website and company email addresses.
Linkedin: Linkedin page link.
Facebook: Facebook page link.
Company country: company's country.
Headcount: company's employee headcount.
Industry: industry they work with.
Revenue: annual recurring revenue.
Campaign: which of your ABM campaigns will this company be enrolled in?
Founded: year of foundation for this company.
Notes: any additional information that would help you prospect.
Before starting any campaign, you must ensure the companies on your index are within your ideal customer profile. By ensuring your companies fit your ICP, you can rest assured that your offer will solve a problem for them and be more compelling; we highly recommend defining a complete ideal customer profile before beginning any ABM efforts; in the end, it is still account-based marketing.
Now that you have all this information, you'll want to start sending messages and recording all your findings. We typically record these essential elements, regularly updating them over the course of the campaign:
Full Conversation: this is where we would add any incoming replies we got.
Facebook message send date: must be a date value, MM/DD/YYYY. The date we sent the first message on their profile page for the date.
Message: the message we crafted for this company.
Opened: must be a date value, MM/DD/YYYY. The date they opened the message.
Replied: it must be a date value, MM/DD/YYYY. The date they replied to the message.
After you have tracked all of your messages sent, responses open, etc., you can begin to look at your campaign's performance metrics, looking at values such as


Sends: Facebook messages sent
Opens: a total of people that opened Facebook messages
Open rate: percentage of people that opened Facebook messages of the total messages sent.
Replies: Total of people who responded via Facebook.
Positive responses: Total of people who replied via Facebook with a positive response.
Owner: the account sender for this campaign.
With these recommendations in hand, you should be well on your way to launching your first ABM campaign through Facebook; if you would like our template index, tracker and metrics set, download it using the form below.
Download our ABM metrics dashboard
Organize your most important metrics for easy access

Identify key issues with your campaigns

Report on campaign progress
To learn more about crafting a successful B2B SaaS ABM strategy, check out these other articles from the Kalungi blog: